5 reason tech adoption is key to business success
Since digital transformation is clearly the future, businesses that fail to establish a good digital adoption strategy will soon be left behind. In order for businesses to efficiently manage their operations and workflow they need to consider how they can adopt technology to suit their business needs.  There are many levels to tech adoption, from automating small processes to giving your company a full tech overhaul it's important to understand the reasons technology adoption is the way forward for your business. Below are just 5 of the many reasons Tech adoption is the key to Business success.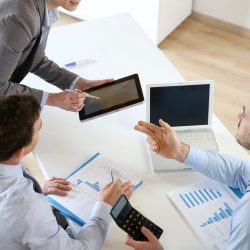 Human Error is unavoidable, no matter how good your staff are, to assume no mistakes will be made is naïve. In business, an error can be an expensive cost that in some cases cannot be solved simply. Introducing technology into your business can reduce these errors though processes such as automation, digitized reporting, and robust storage of records. Implementing software into your business such as Advanced Business Manager can remove the risk of human error by automating aspects of the business such as invoicing, removing the need for extra admin staff, and the completion and storing of records and reports is all completed in one place removing the risk of error through double handling. Tech adoption can significantly reduce your worry of error and in turn the costs that come with it.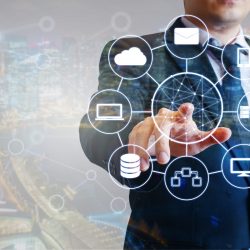 Tech adoption can help business automate certain processes in their supply chain to increase productivity. Not only can tech automate certain processes, but the adoption of new and innovative strategies can get your staff excited and remove the mundane tasks that take up their day and decrease their drive to work. Certain tech gives your employees access to data that in turn allows managers to plan more effectively, making better use of resources and reducing lead times. Speeding up, automating and removing the need for certain process, paired with the drive from your employees will ultimately lead to increased productivity for your business.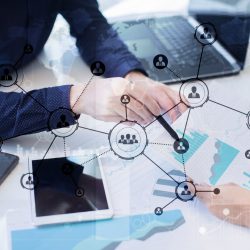 Improved Financial Performance
Implementing technology into your business can help reduce costs, increase revenue, and overall increase the profitability of your company. Adopting technology can dramatically reduce internal costs such as using videoconferencing to reduce travel costs or automating mundane processes such as invoicing to remove the need for extra staff or hours. As previously mentioned, in industries such as manufacturing, the production process can be dramatically sped up to allowing for an in increase in revenue. While investing in tech may be expensive to set up, the benefits to your businesses profitability and growth outweigh this.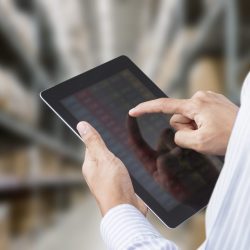 Managing your businesses details and records using traditional paper-based methods doesn't only taken up space but its impossible to be certain you are securely storing all your files at all times. Storing your records in a robust software system guarantees your records are safe and removes the hassle of trying to locate files and store them securely.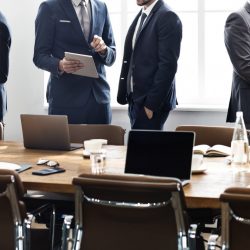 Understand your customers
Businesses that do not know how to manage or understand who their customers are and what they want will struggle to get conversions. Without the adoption of digital technology businesses will find it increasingly difficult to identify their target market and if in fact they manage to do this, reaching them without some form of technology is borderline impossible. Adopting technology gives businesses an advantage in hearing what their customers want. The majority of people spend their lives online and adopting digital practices allow companies to better understand customer motivations, behavioral patterns, and desires, this will in turn help companies better optimize their marketing strategies and boost conversions.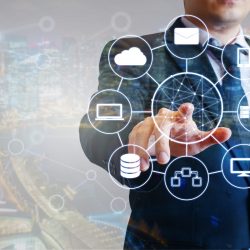 There are many benefits of adopting technology into your business and without innovation and growth businesses will not succeed in the current climate. Companies need to be open to technology adoption to increase profitability, productivity and retain and gain customers. Talk to the team at ABM today to see how your business could benefit from technology adoption.