5 reasons why you should move from a paper-based system to an ERP system
ERP stands for Enterprise Resource planning and as a system is seen to automate business processes and give more insight and depth of understanding to the inner workings of a business. Traditional Paper based systems are often seen as reliable but older and are slowly becoming an obsolete system for storing large amounts of sensitive and generic information, this is where an ERP system can bring huge benefits to a business.
An ERP system allows huge amounts of data to be stored in a collective system and can cover many core functions of a business to better streamline full business processes. Key business functions that an ERP may help with are finance, manufacturing, supply chain, eCommerce and so much more.
There are many reasons why you should switch from a paper-based system to an ERP system, but we have complied our top 5 reasons you should make the switch. Including:
Reduced costs through single investment
Total visibility of data
Data security
Co-operation and increased productivity
Better outcomes for the end customer
Reduced costs through single investment
Using a centralised system, such as an ERP system, businesses will be able to benefit from the increased number of resources available to them from company employees not allocating excess resources to maintaining spreadsheets and other sources of data that can be maintained by ERP software, by providing customer services not previously available. ERP software can automate many error ridden tasks, like account reconciliations, customer billing and order processing, and provide the information teams need to operate more efficiently.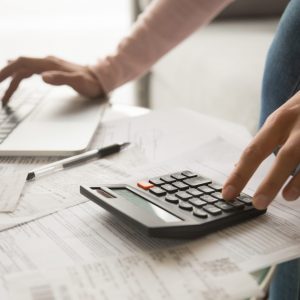 Total visibility of data
As well as the totally centralised location of the data stored in an ERP system, the emphasis on total visibility of data and progress is considered the largest selling point of this type of software. The use of ERPs not only save money but allow for the maximum efficiency of data processing and utilization available on the market for both corporate and private progress.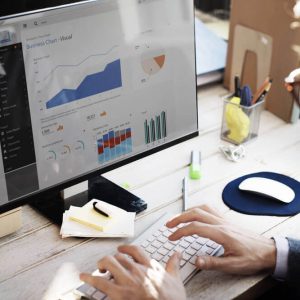 Data security
Data security is viewed as an Achilles heel in IT businesses, especially in the cloud however, ERP systems compensate for inherent weaknesses of remotely stored data and turns the security of these vulnerabilities into their greatest strengths. Both on site and cloud-based data is embedded with unparalleled data protection software and methods of protection that would be impractical to attempt with a physical piece of paper information.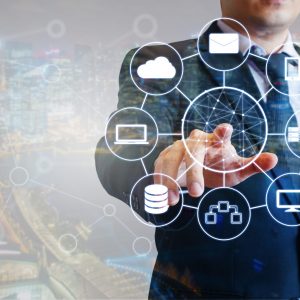 Co-operation and increased productivity
Co-operation and increased productivity are easier to attain using an ERP system due to the availability of frictionless communication and sharing of ideas and progress between users of this system. In the past, companies have reported that many employees don't feel it is productive to spend as much time and effort on the procedures that it would take to do so, but with an ERP, data and information are available from a single centralised location to be utilised for their intended purpose. With an ERP system  providing an ease of access with a centralised storage of information, workers are able to capitalise on the information available to them with easier access to any data they could need to improve their work.
Better outcomes for customers
Whether customers recognise it, they still receive the ERP themselves. With the advantage of a now centralised data storage and distribution centre, customer service can now focus on customer relationships rather than spreadsheets to engage with the perpetually increasing demand for customer service availability coming with (what should be) the perpetual increase in demand and consumption.
The objective of an ERP is to provide ease of access of information and to accessories for both end users and employees using the service. After implementing an ERP it is important to continually measure any changes to demand and satisfaction of an effected service to ensure the change is a success. The team at Advanced Business Manager can help you gain real value for an ERP system and make sure it is customised and managed in a way that is optimal for your business. Get in touch with the team today to find out more.