Useful reports in ABM and tips for how to use them to add value to your business
Reports provide information about the financial position, financial performance and cash flow of a business, allowing the reader to see how well a particular element, department or
business as a whole is doing. As businesses grow and become more complex, so to do the needs of comprehensive reporting.
ABM
places a strong focus on its reporting capabilities, providing the tools necessary for clients to keep on top of risk, performance and growth.
We've compiled some of our favourite reports in ABM and included some helpful tips on how to use them:
Profit and Loss (Financial Performance)  and Profit and Loss (Financial Performance) – Detailed reports
Transaction History – Project report
Debtors and Creditors Control reports

Product Reconciliation

 
Profit and Loss (Financial Performance)  and 
Profit and Loss (Financial

 

Performance) – Detailed reports
These reports are similar except that the Profit and Loss (Financial Performance) report summarises accounts according to the "Consolidation Account" which can be set on all general ledger accounts, and the Detailed report shows all individual accounts. Setting a consolidation account does not change the account the transactions are posted to, so if you change your mind or want to rearrange the reporting later you can easily change the consolidation account.
They can be used to simplify the financial reports either a little or a lot. For example you might have a number of different expense codes for sub-categories of a similar expense, but some report users don't need to see that detail so you would just set the consolidation account on those sub-category expense accounts so that they are rolled up into one line. Or you might just want to provide a very high level financial performance with very limited detail for external report users with just the breakdown they require so many accounts will  be summarised into a few consolidation accounts.
Transaction History – Project report
This report is similar to the other general ledger transaction history report but groups the transactions first by project. Projects are an easy way to keep track of income and spending for specific things but you still want the transactions to be categorised according to your normal revenue and expense accounts for financial reporting.
Debtors and Creditors Control reports
Both of these reports can be run for a selected period, and are particularly useful
when you have more than one control account for either accounts payable or
accounts receivable. The reports group all of the details by each control report
and first show a summary of the opening balance from the subsidiary ledger,
totals of the various transaction types during the period followed by the closing
balance, and compare that to the closing balance in general ledger control
account. Using these reports as part of your standard set of end of month
reports can save you lots of time in the long run and gives you a better overview of your business.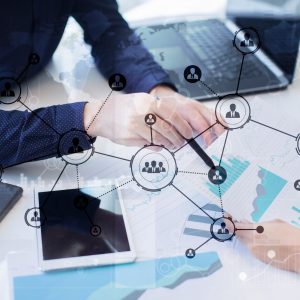 Product Reconciliation

 
Like Debtors and Creditors Control reports, the Product Reconciliation report is a quick way of checking that the information in the general ledger (and hence the financial reports) accurately reflects the sub-ledger. The Product Reconciliation report takes into account your company settings for how product values are tracked on the balance sheet (either by product group, location or combination of the two) and subtotals data from the product ledger accordingly, comparing it to the relevant general ledger control account. The report is always up to date, using the current values from the product and general ledgers. By checking this report on a monthly basis, any issues can be quickly identified and resolved.
Other reports can be very useful for reporting on customer, supplier, and product balances as at prior dates. For example, end of year reporting might not be completed for some months after the actual end of the financial year, but ABM always allows you to generate reports as at these dates. The customer and supplier aged balance reports, and product quantity and value reports are examples of this.
Extra tip for using reports in ABM:
If you regularly run a report with the same selections for date range, customer range, product range or whatever, you can save the details of these filters so that you don't have to re-enter them every time.
These reports are just a few examples all of the reports that can be produced within ABM to help all areas of your business including sales, accounting, inventory management and manufacturing management and much more.
The team at ABM are experienced in helping you get the most out of your system, not only does ABM have a wide range of reports available, but you can also have custom reports created to suit your needs.
Get in contact with
ABM
today to find out what reports are going to help you get the most out of your business.