10 ABM optional modules that can help tailor a unique solution suitable to your specific business needs
Every business is different, so we don't expect them all to use the same system. When looking for a software solution that's right for you its important to consider how that system can be tailored for your business. Traditional accounting and business management systems can be outdated and generic and don't provide optimum value. One important aspect of an effective software solution is having a range of modules that suit your specific needs resulting in your business getting exactly what you need and nothing you don't.
Advanced Business Manager provides a wide range of optional modules that can be added to the Core Accounting system to create the perfect management system for your Business. Below are just 10 of the ABM optional modules that can hep your specific business needs:
Manufacturing
Designed to simplify, organise, manage, and control every step and element of a business's manufacturing, from planning to production, raw materials to finished goods. Not only does the manufacturing system assist in efficiency and productivity, it also provides the tools for management and operation of many other business activities related to the manufacturing process.
"ABM Manufacturing has provided a wonderful platform to enable to understand our manufacturing operations from all our business perspectives"
Neil Jensen, 
Customer Relationship Management (CRM)
CRM is a powerful, functional, and affordable option for improving the management of business relationships, giving you a 360 view of your prospects and clients. ABMs CRM module  help you to grow your customer base, strengthen your existing customer relationships, and effectively manage your sales team and marketing campaigns.  Its crucial you have a robust CRM system that's tailored to your specific needs. The CRM module is available on desktop, browser and mobile applications to help you simplify tasks and fully integrates with the other ABM modules and core accounting systems providing a unique platform for accessing and utilising all your customer and supplier information.
"ABM helps us to provide a professional interface with our clients. We are able to repeat processes, nothing slips through the gaps and that means we can maintain the standard of professionalism we want. In many cases, we have been able to eliminate physical handling of paper, that has helped us and has resulted in spending less time on admin and more time with our clients."
Nick Conlan,
Job & Timesheeting
Designed to provide a fast, flexible and efficient tool for recording and managing staff time against jobs and projects. The module has the ability to set up and charge disbursements to jobs and comes with an enhanced job management viewer for monitoring purposes. The ABM job and timesheeting module can reduce the unnecessary effort and hassle of daily time management, while creating streamlined processes for billing and job management. ABM timesheeting and job management is available on desktop, browser and mobile applications to suit your specific needs.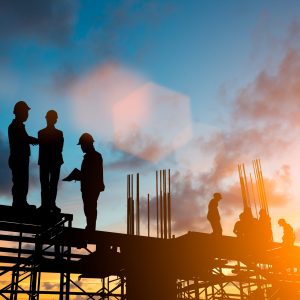 Asset Management
Designed to provide comprehensive tracking of fixed assets within one or multiple businesses. With a great deal of flexibility, the module is simple to operate and caters for a variety of assets with extensive reporting and costing options available. It also features a fully integrated lease module for management of various types of leases from finance, operating and hire purchase.  Having eyes on your fixed assets at all time gives you the confidence your business is operating effectively, and nothing slips between the cracks.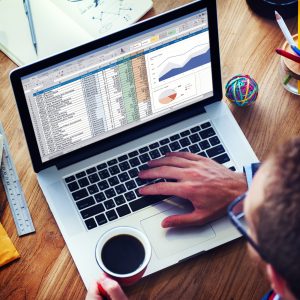 Structured Stock
Used to cater for businesses whose stock requires a "segmented" structure. Because of its open design, it is applicable to a variety of businesses in areas such as fashion, timber, sporting equipment, health products, construction materials and more. The module allows the business to set up product types in ABM with each collection containing segments, such as styles, colours, sizes, weights, dimensions, etc. You can tailor these segments to your business needs to maximise efficiency and sped up your processes.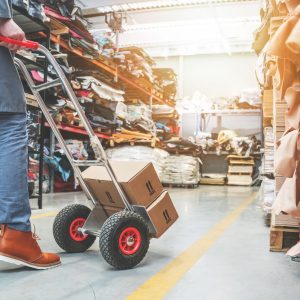 Import Costing
An ideal application for users who need to automatically calculate the landed costs of imported inventory. The module is ideal for importers who finalise prices before receiving all invoices all invoices from suppliers for shipment costs. Costs and shipping orders are able to be effectively managed and controlled by separating individual user-defined shipment costs and apportioning them by units of the order.
E-Commerce
E-Commerce enables users to effortlessly set up an online shop with full accounting system integration. Updates to prices are feed from the accounting system through to the website, as well as automatic reordering from the website through to the accounting system. Templates provide a range of "out-of-the-box" websites which can be tailored to suit the business brand.  Being able to automate your sales and customer accounts helps you speed up processing and access to customer info at all time means you assist customers faster, maintaining a strong relationship. ABM integrates with wordpress to ensure information, such as pricing and inventory, is communicated bilaterally between website and accounting system, preventing the need to maintain a separate internet database.
Business Intelligence
A data mining application which provides from a "bird's eye view" to an in-depth analysis of your business and its profitability. Identify your business strengths, weaknesses and opportunities through analytical assessment, costs and revenue comparisons, ratio and bottom line analysis, customer and staff performance review, and a range of in-depth analysis tools. With a module like Business Intelligence you can improve business efficiency and profitability, so you can focus on delivering relevant information through flexible data mining as well as easy to interpret visually attractive interfaces.  ABM reports for PowerBI to help you gain greater insights into your business intelligence. This integration gives your clients the ability to collaborate on and share customised dashboards, visualisations and interactive reports on any device at any time.
Service Management
Service Management is ideal for service companies who supply on-site service to their clients. It allows the tracking of a firm's personnel by time expenditure and revenue, monitors and dispatches calls to mobile personnel, logs client service history, and provides customer billing and reporting features. The system is available on desktop and mobile devices and is applicable to a wide range of service industries such as equipment servicing, monitoring, field engineers, security, tradesman and other fields of on-site servicing.
Warehousing
ABM's Warehousing module provides logical control and organisation of stock, allowing users to create a hierarchal structure in each warehouse with multiple aisles, bins, etc and a waiting area for goods not yet put away. The module uses "bins" to organise and group stock depending on the user's grouping method, location, level, stage, etc. This warehousing module can help you gain a visual representation of your warehouse structure so nothing gets missed.
"ABM enables management of customer orders from receipt through delivery process to invoicing."
Fergus Stephens,
Denstock
Finding a software system that fits all your business needs can be a daunting task, but its important in helping you reach your full potential. ABM software has a wide range of optional modules so you can tailor a solution to fit your specific industry needs.
To get an understanding about what a system designed for you would look like, get in touch with the team today to find out more about the ABM optional and core modules and how we can help you